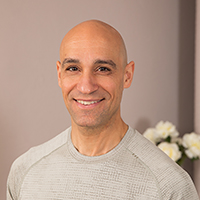 Appreciated for his warm personality and inspiring yoga guidance, Naofal creates insights and happiness both on and outside the mat. One of his key ambitions is to gather people and create a community.
With his skills in Yinyoga, Vinyasa, Ashtanga and Rocket vinyasa he invites you to an uplifting and challenging practice. His way of guiding embraces both the beginner and experienced yogi.
Naofal has a background in martial arts and gymnastics where combining and focusing on mind, body and breath is central in his own practice and the way he teaches.