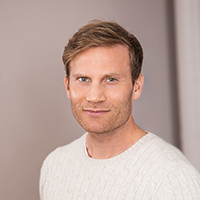 Anders is teaching mostly Vinyasa yoga and his classes are often slow and soft with mantra singing and meditation.
From a background in dance, television and theatre, yoga has been a big part of Anders life to support and give strengh in his busy lifestyle.
2012 Anders went to South America for a 200h teachertraining with David Lurey and Miriam Wagner.